15k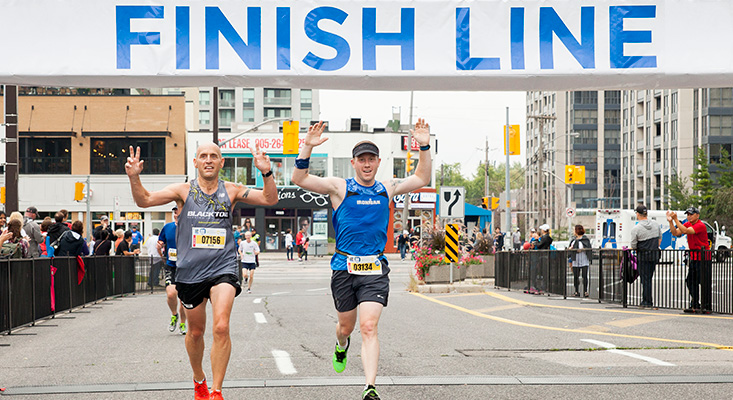 Start time: 7:30 a.m.
Please make your way to the starting line for 7:10 a.m.
Course map
RBC Race for the Kids Toronto will be taking place at Mel Lastman Square in North York (north of Sheppard Avenue).
Click here to see the course map!
Bibs
Participants will be given a race bib with a timing device attached. The race bib will act as your entry card to access the event and post event party.
This is a chipped race.
Chips are embedded in the bib and will be activated upon crossing the start line.
Race bibs should be pinned, unmodified and fully visible on the front of your shirt throughout the entire race. Participants will receive their race bib with pins at race kit pick up.
We ask that participants write their full name, emergency contact information and any allergies or health conditions on the back of their race bib as this will assist emergency personnel should they be required.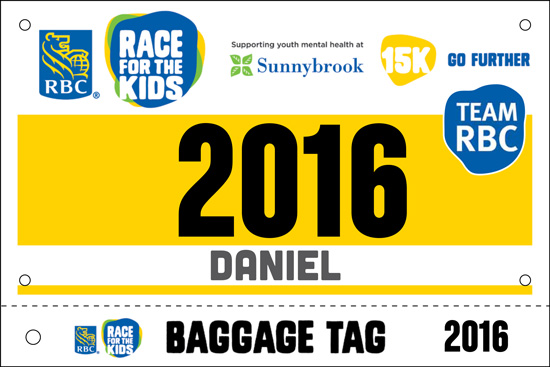 Corrals
Corrals will be set up to group runners based on the time they expect to complete their distance — it is your best estimate. Corralling participants is an important way we can keep runners safe and ensure a better experience for everyone. Runners will need to select a corral during the registration process.
Any participant wishing to change their corral information can do so up to August 25, 2017 by updating their Personal Fundraising Hub.
| Corral colour | Expected finish time |
| --- | --- |
| Red | 1hr 29 minutes or less |
| Yellow | 1hr 30 minutes or above |
Age Limits
Anyone aged 10 and above is welcome to participate in the 15K race. All participants under the age of 18 on event day must have a guardian sign their waiver.
Time Limits
Participants in the 15k race will have 3 hours to complete the race. After this time any participant who has not completed will be asked to use the sidewalk until they finish the course.
Pace Bunnies
Our New Balance Pace Bunnies (wearing bunny ears and carrying signs) will help runners keep their pace and get them to the finish line at their desired time. Pace bunnies will be available for the following paces:
4:30 min/km (1:07:30) finish time continuous run
5:00 min/km (1:15:00) finish time continuous run
5:30 min/km (1:22:40) finish time continuous run
6:00 min/km (1:30:00) finish time continuous run
6:30 min/km (1:37:30) finish time run/walk
Prizes
Cash prizes for the top finishers in the 15k race for both male and female categories, courtesy of New Balance are as follows:
First place - $1,250
Second place - $750
Third place - $500