Step forward for youth mental health and join the RBC Race for the Kids!
Did you know that 1.2 million young Canadians struggle with mental health issues, such as anxiety disorder, bipolar disorder, depression and addiction but only one in five will get the specialized treatment they need?
Join us on Saturday September 15, 2018. With your support the Family Navigation Project at Sunnybrook will help more young people find the mental health care they so desperately need.
Register today!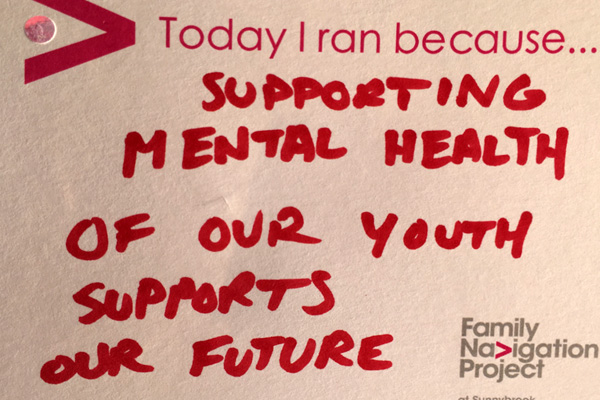 Your impact on youth mental health
Join the Conversation