Volunteers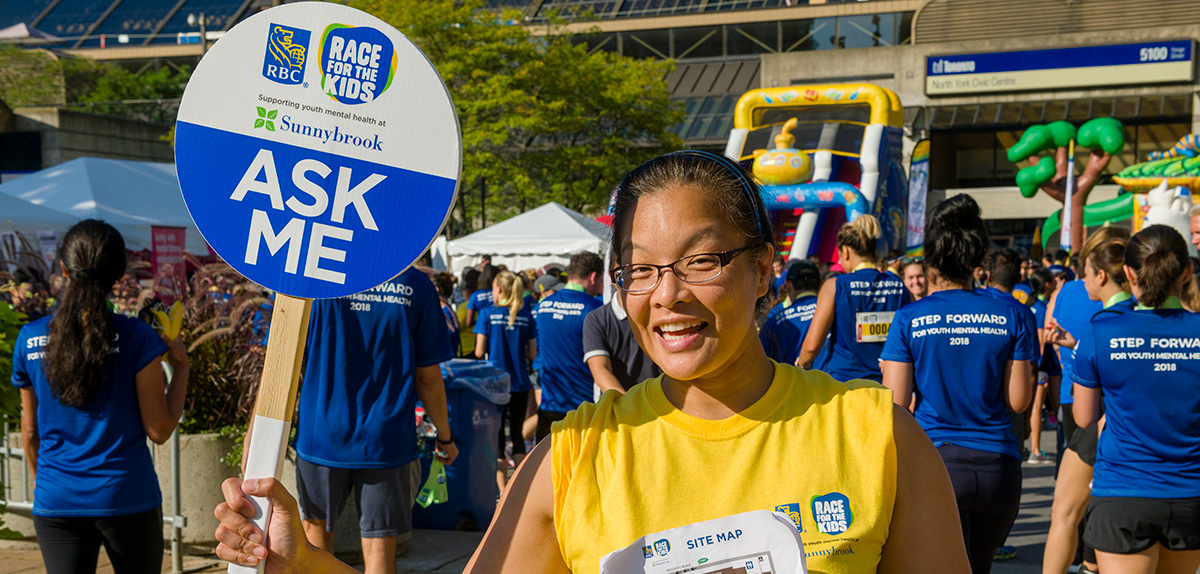 Volunteer Registration for the RBC Race for the Kids is open!
Thank you for your interest in volunteering at the RBC Race for the Kids! We rely on our energetic, enthusiastic and dedicated volunteer team to help make the event fun, safe and memorable for all. The continued support of our volunteers is integral to our success and a great participant experience!
We are looking for volunteers for the day of the Race as well as the week leading up to the Race. (If you'd like to volunteer both pre-race and the day of the Race, please make sure you submit two separate forms.)
Volunteer Guidelines
Please take a minute to read this information thoroughly.
Waiver: All volunteers must sign our waiver when submitting your application
Personal Belongings: It is your responsibility to keep your valuables safe. We are not responsible for lost or stolen items
Volunteer Shirt and dress code: A volunteer t-shirt will be provided to you when you check in. It must be worn during your shift for identification. Please check the weather and make sure you dress appropriately. The RBC Race for the Kids takes place rain or shine and our participants are depending on you!
Please be on time: Scheduled volunteer shifts work around road closures and race times. Being late will interrupt the event and could jeopardize participant safety.
Age requirement: We accept volunteers aged 14+, but some positions require the volunteer to be of a certain age. This requirement will be indicated on the volunteering form. Children 13 and under are welcome to volunteer as long as their parent/guardian can volunteer with them.
Have fun!
For more information about the RBC Race for the Kids and volunteering at the event please check out our FAQ page.
If you have any questions, please contact foundation.volunteers@sunnybrook.ca.